Yesterday we got the news that an interest cap will be applied to payday loans. It was welcome. One of the pressure points that swung policy was the intervention of the Archbishop of Canterbury who said his church would compete Wonga out of business.
Now the FT says this morning in an email:
There he is again.
It's obvious banking has failed. RBS, the Co-op, Wonga; the list in the last week or so is clear evidence. But it takes the Lords and Bishops to create the pressure for change.
Is that how bankrupt government has got in this country?
I tweeted this rather poor image photo I took on the House of Commons last night: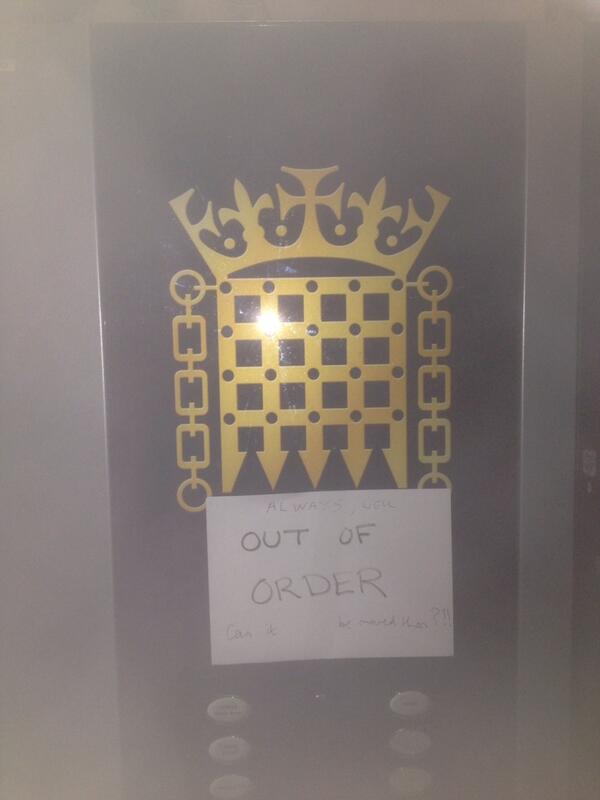 Forgive the quality: it's the content that matters. It seemed to say a lot, not least about a government that has done nothing to effectively regulate banks; an act of neglect for which we are all paying.